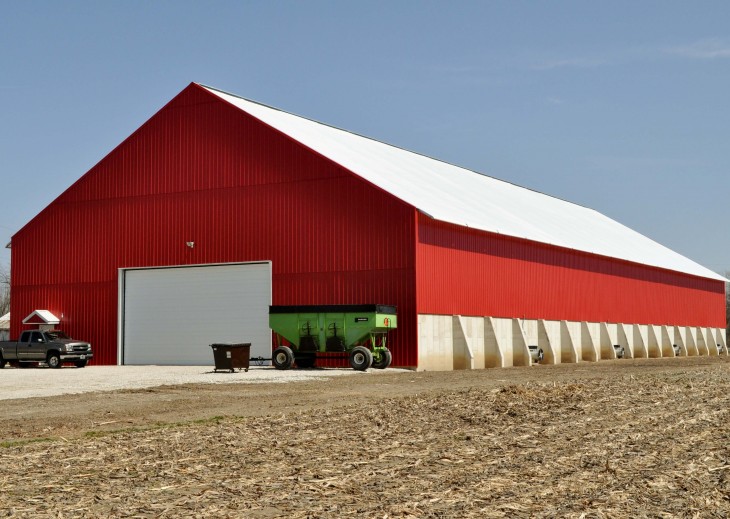 Whether you need hay storage, livestock housing or equipment storage, Hybrid Building Solutions has the perfect fabric building to suit your agricultural needs.  We install fabric structures that work in all locations, including areas with high wind and snow loads. Our buildings have many customizable options, such as cover color, foundation type, doors and ends and more.  Stainless anchor bolts do make a difference. Hybrid Building Solutions always spends the extra dollar for the better end result!
Our natural light fabric buildings are a great solution to shelter animals and keep them safe from the elements. Fabric buildings allow natural light to enter while providing considerable protection against UV rays. This is a proven benefit for all livestock and will save on lighting requirements during daylight hours.
If you are considering a fabric building, we invite you to contact us today for a free consultation.  We can work with you to determine the best structure and financing options to fit your budget.