Save 5% Off Your Fabric Building Purchase!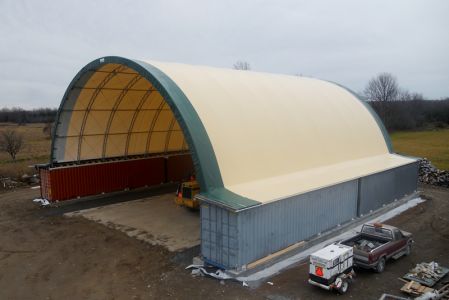 Thank you for your interest in Hybrid Building Solutions. We are the premier source for coverall and fabric buildings. We offer our customers various designs, foundations and options customized to meet your requirements and budgets. Our responsive lead times on buildings, our professional, OSHA certified crews and follow up customer service set the standard for the fabric building industry. We are very proud of what we do and it shows in everything we do!
Get Started Now and Save 5%
If you'd like to receive 5% off your custom fabric building, please complete the brief form below to get started.