Agricultural Buildings
Fabric buildings perfect for cattle or agricultural usage.
The unique shape and flexibility of fabric buildings allows for maximum ventilation. Ridge vents, eave vents, large sidewall curtains, open end walls and partial sidewalls are all available. Constant airflow creates a productive environment with low animal stress and fewer zero-gain days.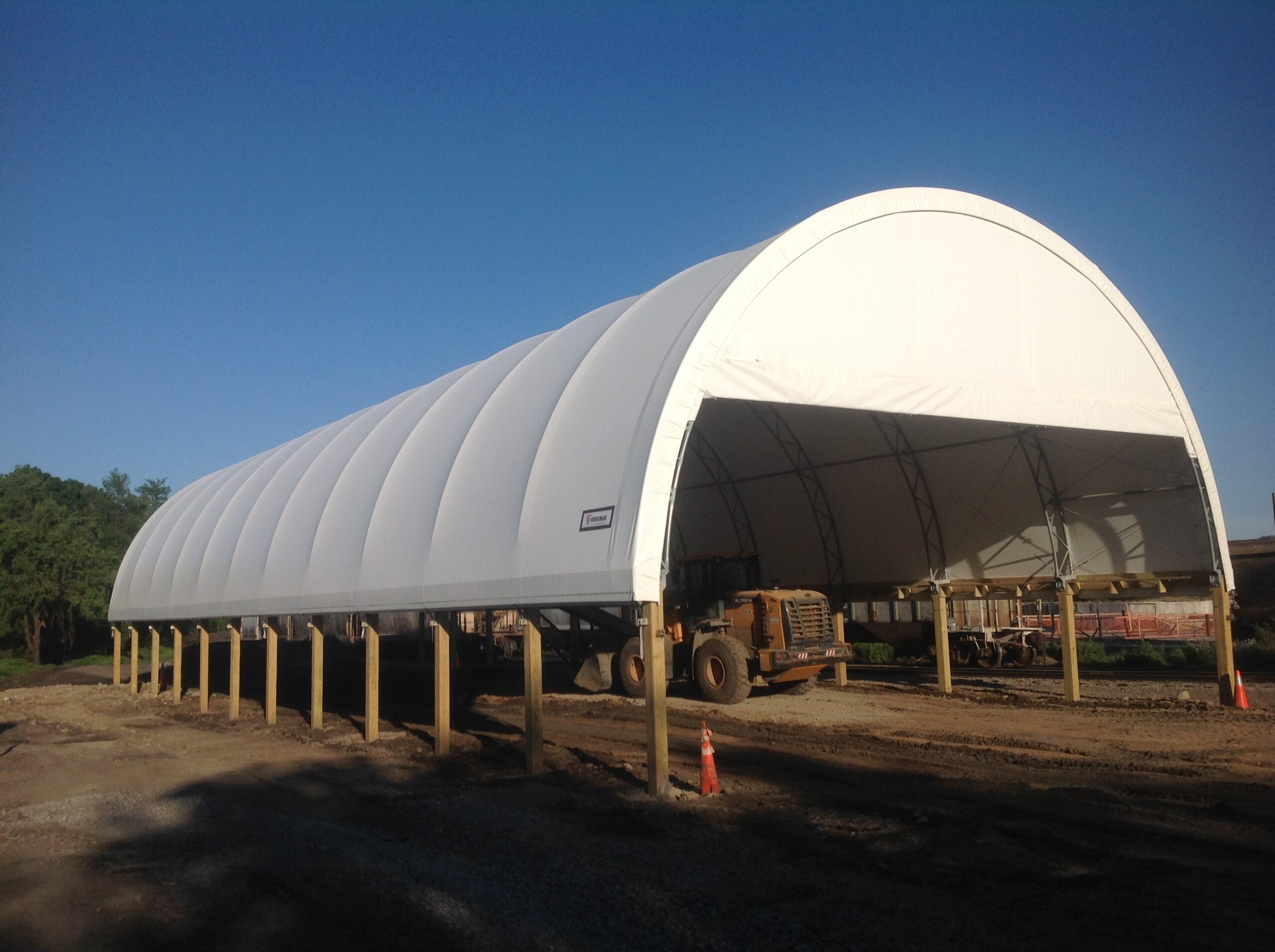 Land O'Lakes Grain Storage
Hybrid Building Solutions installed a grain storage building and transfer station for Land O'Lakes. Trains deliver the grain; the building covers the conveyor from the train to the trucks and keeps the grain dry.