Hybrid Building Solutions just completed construction of this 140′ x 378′ fabric warehouse building in Lancaster, NY. Below are some photos of the development process.
Here we were getting ready for the lift on this 140 wide warehouse.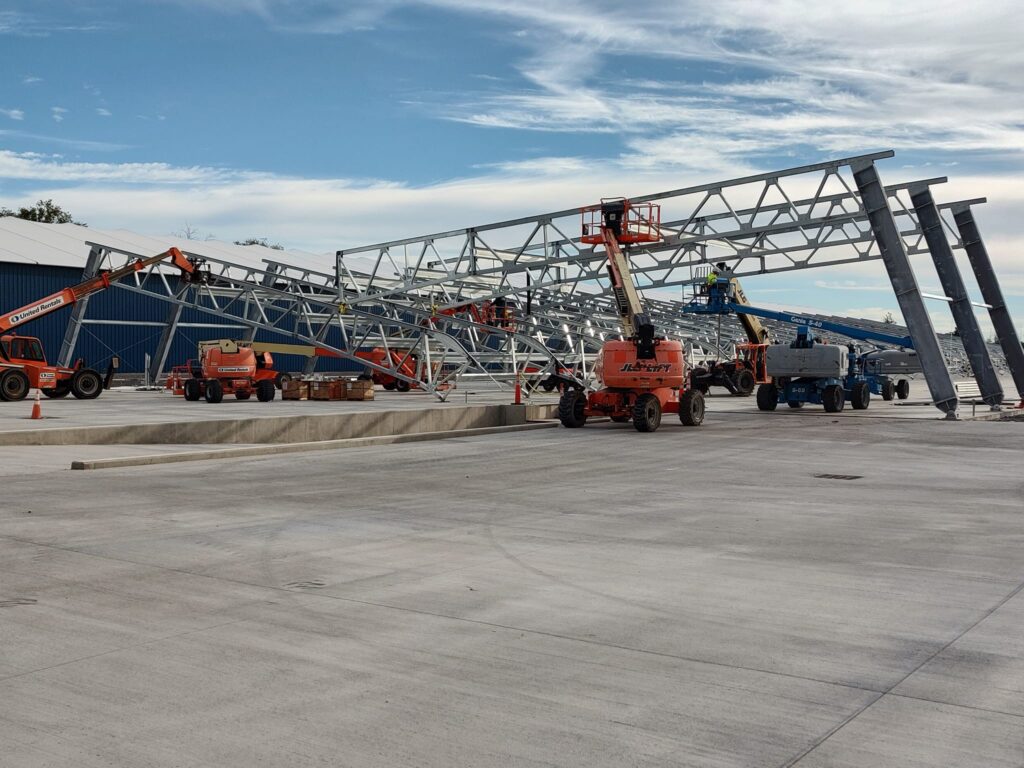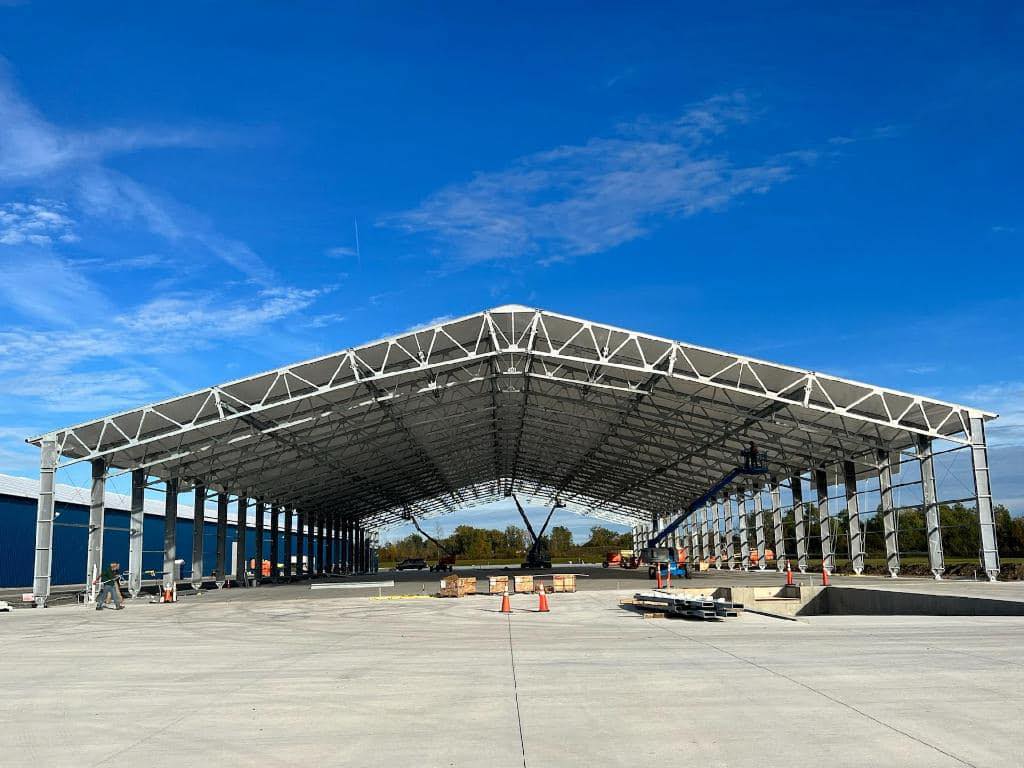 What is one thing that sets our buildings apart? Besides the huge cost savings and clear span interior- INSTALL TIME. Look how quickly this 140′ x 378′ warehouse is progressing. We started lifting the trusses not even 4 weeks ago.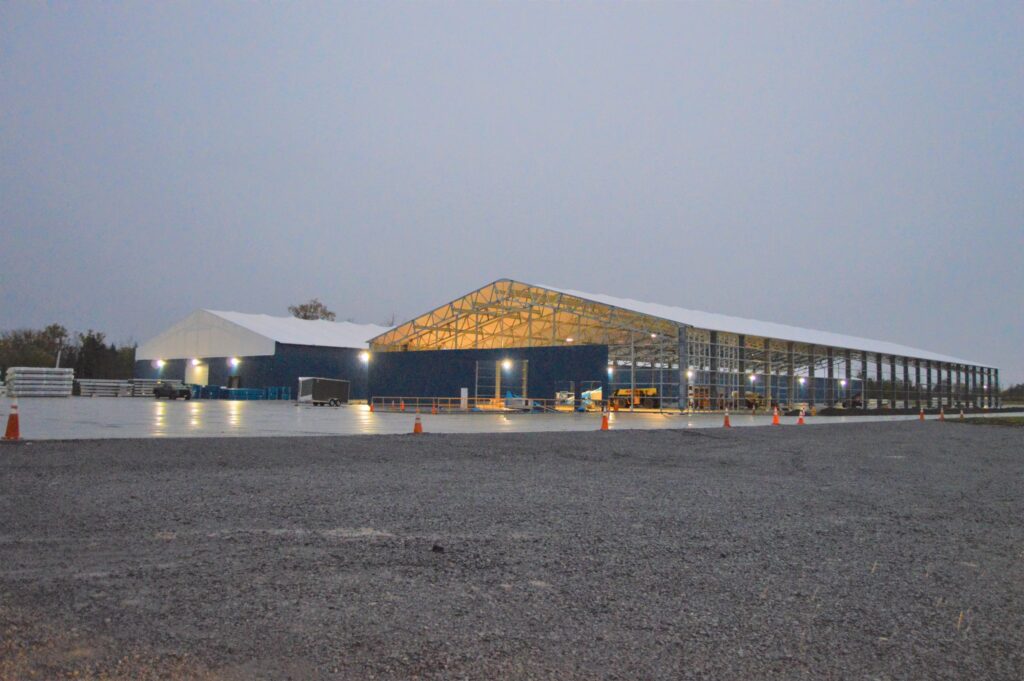 And then there were two! Check out these warehouses at Robert James Sales in Lancaster. On the left is building 1 which is 140 feet wide and an astounding 700 feet long built in 2019. On the right is the recently constructed building 2 at 140 feet wide and 378 feet long. Ask us about the huge cost savings and how fabric buildings can be used for your warehousing & commercial storage needs!