Equestrian Riding Arenas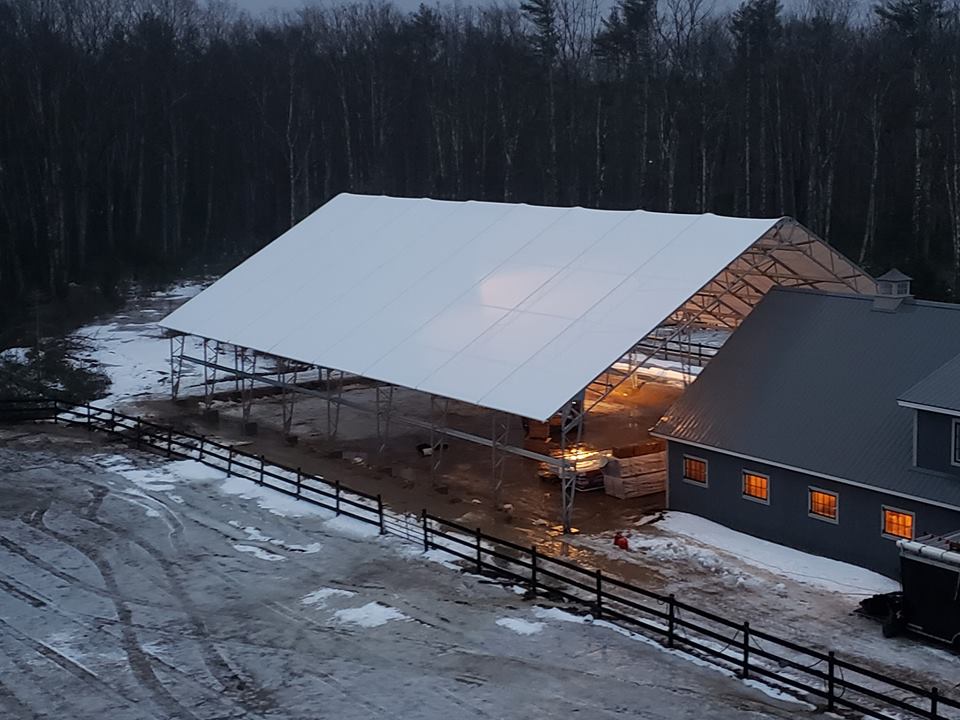 Fabric buildings are popular as riding arenas. Combining the proven strength of a rigid steel frame with a well-lit interior results in the best arena for horses and riders.
Fabric naturally absorbs sound. Your horses won't be spooked by squeaks or shouts inside or outside the arena. A fabric equine arena creates the perfect environment for rodeos and equestrian events with fewer distractions.
Testimonial
"This photo shows the snow at our farm this winter and a nearly clear roof on the indoor arena. Most of the little bit on there came off the next day. We were so thankful to have this structure this winter when many indoor arenas were collapsing due to the snow load."
– Fran D.
View Equestrian Riding Buildings